What is something you do every single day? Well, hopefully, it is brushing your teeth! And something as important shouldn't be neglected. Having a good toothbrush is the first step to maintaining good oral hygiene. The reason why today we'll be sharing with you different types of toothbrushes.
A good toothbrush makes a huge impact on your pearly whites, and the right type can be the difference between having white and shiny teeth and, of course, avoid bad breath. As you can see, the right type of toothbrush is a huge deal.
Experts say a suitable toothbrush will allow access to the largest surface of the teeth so you can easily reach the back teeth and clean them well. Are you happy with your current toothbrush? Is it doing a good job? If not, check out below different types of toothbrushes.
Different Types of Toothbrushes
Manual
The most common form of toothbrush available in our homes is the manual toothbrush.
Electric Toothbrush
An electric toothbrush performs rotations of its bristles and cleans hard-to-reach places.
Inter-dental brush
An inter-dental also called an interproximal brush, is a small brush, typically disposable, either supplied with a reusable angled plastic handle or an integral handle, used for cleaning between teeth and between the wires of dental braces and the teeth.
Sulcabrush
It is used specifically to clean along the gumline adjacent to the teeth. The bristles are usually shaped in a pointed arrow pattern to allow closer adaptation to the gums.
End-tuft brush
It is a small round brush head comprising seven tufts of tightly packed soft nylon bristles, trimmed so the bristles in the center can reach deeper into small spaces.
Chewable toothbrush
It is a miniature plastic molded toothbrush that can be placed inside the mouth. They are generally used by travelers.
Ecological
As you may imagine, these are toothbrushes made using biodegradable materials such as wooden handles, bristles of bamboo, and/or replaceable heads.
Toothbrush with removable fibers
It is a toothbrush in which some of its fibers are mobile. This toothbrush works with a battery, and while brushing, some of its fibers automatically move back and forth so that the rest of the food is better removed from the side of your teeth.
Ionic
Ionic toothbrushes are types of toothbrushes in which, instead of using friction and sound, the plaque is removed by changing the polarity of the tooth surfaces from negative to positive.
Audio
This toothbrush generates 86 million alternating sound waves per minute and uses only these waves to clean the teeth. Ultrasound emits millions of tiny bubbles in the shape of a special toothpaste. These tiny bubbles are small enough to travel between the teeth and gums, killing bacteria and food debris.
Smart toothbrush
This smart toothbrush has a unique program that helps the consumer to manage better how he brushes.
Where to buy Different Types of Toothbrushes
You can expect soft bristles; angled end-tuft to easily reach back teeth and deep between teeth. Textured tongue and cheek cleaner removes odor-causing bacteria and also an easy-grip handle designed for better control.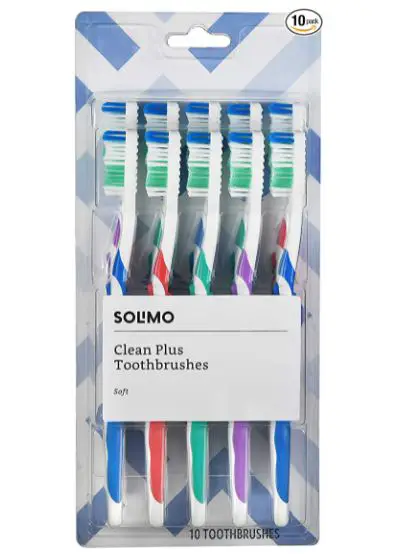 Features:
Soft bristles
Tongue and cheek cleaner
Easy-grip
Smart toothbrush guides you to brush better: Connected, Bluetooth toothbrush targets spots that need extra love.
Powerful sonic vibrations in 3 modes: Personalize your pulse by choosing the vibration level that suits you; choose from normal, sensitive, or deep clean.
Hum your way to clean with our sonic toothbrush and improve your brushing while earning points toward rewards.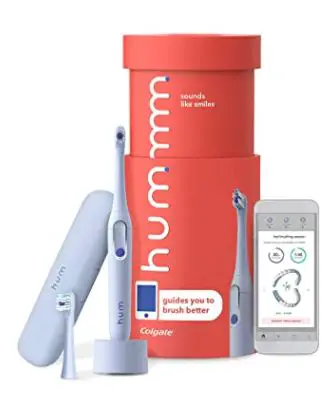 Features:
Electric toothbrush with timer
Rechargeable toothbrush battery
Expert-designed handle
Smart toothbrush
The Gray 1.3 mm Original interproximal brush is specially designed for wider, large gaps that go between the inside of your teeth and gum to reduce plaque.
The TePe interdental brushes are fully coated with no sharp, exposed metal to poke or cut your sensitive gum area, so your daily dental regime is enjoyable.
These interdental cleaners have a handy cap that protects dental brushes when not in use and even extends when attached to handle for maximum access.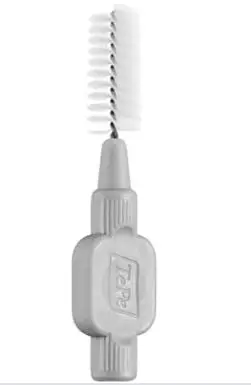 Features:
Ergonomic grip
Wide gaps
No wide metals
The Sulcabrush is excellent for cleaning around crowns, bridges, orthodontic bands, and tooth implants.
Place The End marked 'outside' on the edge of the gumline. Continuously follow the wavy gumline, adding a circular motion between the teeth.
Continue to apply firm pressure while following the wavy gumline on the inside of the mouth, using the end marked 'inside' 3.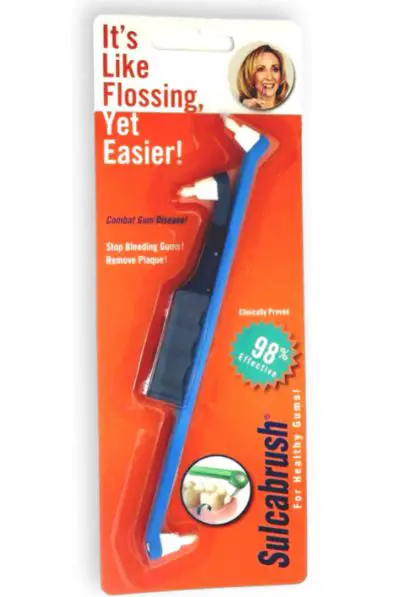 Features:
Stop Bleeding Gums
Remove Plaque
The End Tuft Toothbrush is designed for special maintenance concerns such as orthodontics, implants, furcations, distal of the last molar, and other hard-to-reach areas.
This toothbrush features ultra-soft bristles and a tapered trim to reach plaque below the gum line. The handle is designed to enable a firm handgrip and precision guidance of the brush.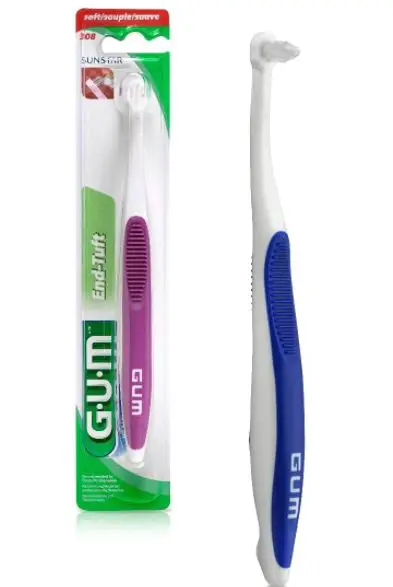 Features:
Made for hard to reach areas
Ergonomic design
Recommended by dental hygienists
Travel or outdoor activity, a toothbrush with no water. This natural xylitol and aroma mint brush gives refreshment.
Great for after snacks, meals, when traveling, or busy and on the move.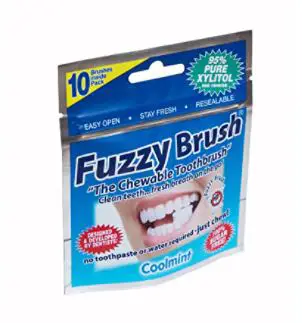 Features:
Unique all-in-one toothbrush
Breath freshener
Designed by dentist
The toothbrushes and packaging are eco-friendly, allowing you to clean your teeth with a clear conscience every day. Plus, the zero-waste design provides you with a 100% natural oral product.
These bamboo charcoal blended bristles feel soft on teeth and gums. Made with premium quality materials that are sustainably sourced.
The comfortable handle fits perfectly in the palm of your hand for an added level of convenience.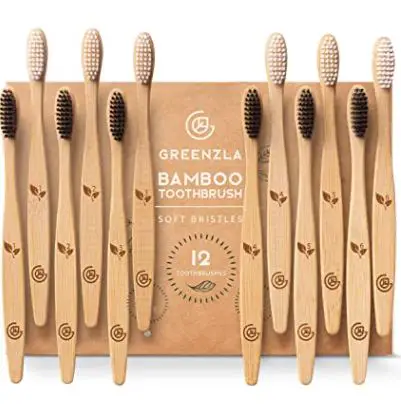 Features:
Soft Bristles
Natural Bamboo Handle
Durable
Common Questions About Different Types of Toothbrushes
What are some of the different types of toothbrushes?
Manual toothbrush
Electric toothbrush
Inter-dental toothbrush
Sulcabrush
End-tuft brush
Chewable toothbrush
Ecological
Ionic toothbrush
Audio toothbrush
Smart toothbrush
Finger toothbrush
Toothbrush with removable fibers
Orthodontic toothbrush
What are the best types of toothbrushes?
Your choice should depend on your dental needs and what feels the most comfortable.
For the vast majority of people, a soft-bristled toothbrush will be the most comfortable and safest choice.
What kind of toothbrushes do dentists recommend?
A suitable toothbrush is a toothbrush that allows access to the largest surface of the teeth, and the person can easily reach the back teeth and clean them well. Dentists recommend brushing teeth for a minimum of two minutes, twice a day, with a soft-bristled toothbrush.
What's the difference between orthodontic and regular toothbrushes?
The difference between orthodontic toothbrushes and regular toothbrushes is that the middle of the orthodontic toothbrush is hollow and can clean around the brackets better.
Which type of toothbrush head is best?
Whether you use a manual or powered toothbrush, choose a soft-bristled brush. Firm or even medium-strength bristles may cause damage to your gums and enamel. When brushing your teeth, don't scrub vigorously; only brush hard enough to clean the film off your teeth. Your fluoride toothpaste will do the rest of the work. The CrossAction or Pro GumCare are considered the best brush heads to choose from.
How to clean your toothbrush?
Cleaning your toothbrush is easy; rinse it with tap water to remove any remaining toothpaste and debris. Store it upright and allow it to air dry. If you store your toothbrush with other toothbrushes, make sure they are separated to prevent cross-contamination.
Should you put a cover on your toothbrush?
Avoid covering toothbrushes or store them in closed containers. A moist environment such as a closed container is more conducive to the growth of unwanted bacteria than the open air.
And while a toothbrush cover may help protect your toothbrush from outside germs, it traps in moisture, leading to bacteria growth and not the good kind.
What is the lifespan of a toothbrush?
Ensure to replace your toothbrush every three to four months, or sooner if the bristles are frayed. A worn toothbrush won't do as good of a job cleaning your teeth.
What are the primary formats of manual toothbrushes?
Bristle hardness
Soft bristles are appropriate for most people, but medium- and hard-bristled toothbrushes are also available. The advantage of using a harder toothbrush is that it clears away more plaque, but it may irritate your gums and even wear away your enamel if you brush too hard.
Head shape
Conventionally shaped toothbrush heads are rounded or squared off. Diamond-shaped toothbrushes tend to be better at reaching the back and sides of your molars.
Bristle pattern
Several different bristle patterns are effective at cleaning teeth. Common varieties include wavy, crisscross, tapered, and bristles with polishing cups.
Handle design
The four broad classes of toothbrush handles include straight, contra-angle, non-slip grip, and flexible. The handle you choose should allow you to comfortably reach every tooth surface, including the very back of your mouth.