How to Get Grass Stains Out of Shoes?
Are your favorite kicks featuring not-such-pretty grass stains? That's a bummer and right-down unacceptable unless you are a kid, and even then, that's pretty bad to allow your kid to have grass stains on their shoes. We aren't judging, but knowing how to get grass stains out of shoes, is a basic human skill.
It's a real tragedy when you find that your white shoes have grass stains on them or any shoes for that matter. You can't navigate life with dirty-looking shoes, so although it happens more often than we would want to, you can use simple methods to clean them quickly and painlessly.
How To Get Grass Stains Out Of Shoes
Tools
Toothbrush
If you want to make sure your scrub down all the creases and corners of your shoe, have a toothbrush on hand.
Recommended Product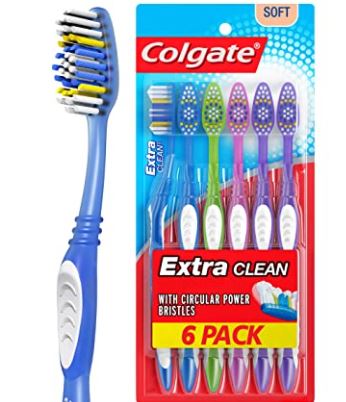 This soft Colgate toothbrush should do the trick. It comes with easy-to-grip handles to provide comfort and control while brushing.
Washcloth
A washcloth is pretty much needed in every cleaning situation; you'll probably find it handy to wipe away the stains once you scrub them all out.
Recommended Product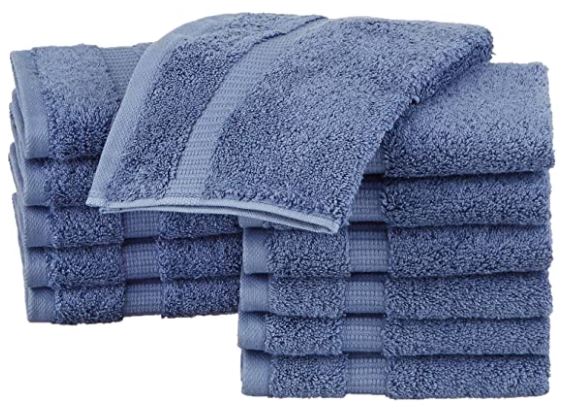 The washcloth works well for gentle everyday use, whether using sudsy soaps or mild facial cleansers. Like plush towels found in high-end hotels or relaxing spas, the organic cotton washcloth pulls in water quickly and offers supremely soft comfort.
Bucket
Instead of using your sink, a bucket is pretty much a better idea to wash dirty shoes.
Recommended Product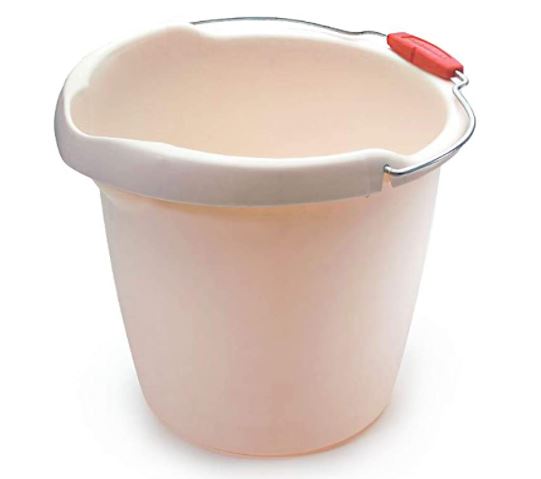 Heavy-duty wire bails offer extra durability for heavy use; twin spouts guide water flow from either side, and grips on the bottom allow easy controlled pouring.
Directions
Laundry detergent
Using laundry detergent to get the grass out of shoes is a common choice. It makes sense when you think that laundry detergent is already good at removing grass stains from clothes.
It seems a popular option to employ one that contains bleach and certain enzymes to remove the stains. All you have to do is follow the steps below:
Using a toothbrush, rub a small amount onto the stain
Allow it to sit on the stain for about 15 minutes
Rinse the shoe with clean water
Recommended Product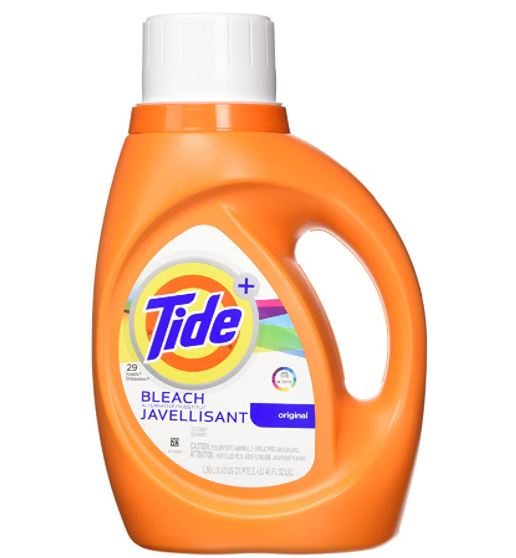 Tide Plus Bleach Alternative Original Scent Liquid Laundry Detergent offers the brilliant clean you know and love, plus helps your fabrics look brighter and whiter after just one wash.
Dish soap
As you can see, getting grass out of shoes can also be done utilizing your trusty dish soap, so there are no excuses. Just follow the steps below:
Mix dish soap with warm water
Employ a soft-bristled brush to work the solution into the stain
Repeat and continue as necessary
Once you can no longer see the stain, rinse the shoe with clean, warm water
Leave to dry
Recommended Product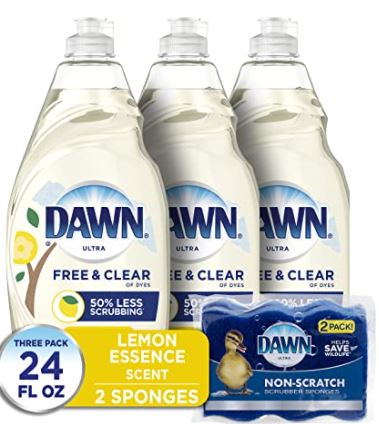 This is the same powerful clean of Dawn that is FREE of dyes, no heavy perfumes, and phosphate-free.
Vinegar
Vinegar is a natural and, therefore, popular choice to remove grass stains out of shoes without having to use chemicals that, if not cared for properly, could end up damaging your shoes. Just follow a few simple steps:
Blend one-third of a cup of white vinegar with two-thirds of a cup of warm water
Gently dab the stain with the mixture using a soft, clean cloth
Use another clean cloth to blot the stain
Repeat this as many times as you need to
Once the stain is gone, rinse with water
Recommended Product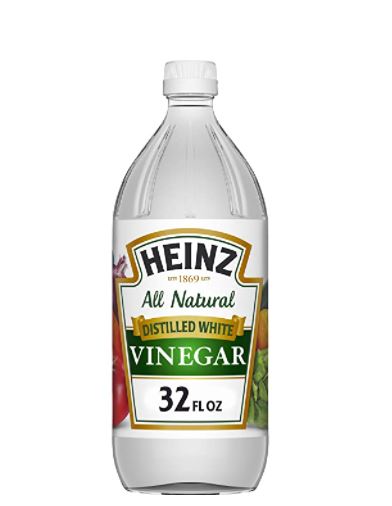 Made from select sun-ripened grain, diluted with water to a uniform pickling and table strength of 5% (50 Grains) acidity. Ideal for your favorite marinades, salads, and recipes, as well as for cleaning purposes.
Vinegar is natural and easy to work with a solution when you have to scrub for a while. Safe and efficient.
---
How to clean grass stains on fabric shoes
When your favorite fabric shoes, whether sandals and sneakers, among others, get grass stains, your first instinct is to throw them in the washer machine. Don't; this could potentially destroy the lining of your shoes. Instead, clean the shoes by hand.
Tools:
Detergent, warm water, towels, bowl, and a soft-bristled toothbrush
Directions:
Wipe the material of the shoe using a dry towel to remove all the stains as much as you can.
Combine one teaspoon of dishwashing liquid with two cups of warm water in a small bowl
Dip the toothbrush in the soapy solution and mildly scrub the fabric
Remove any soapy remnants on the shoe with a towel dipped in water.
Leave the shoes in direct sunlight to dry
How to clean grass stains on sneakers
Tools:
Brush, vinegar, baking soda, rag
Directions:
Use a dry brush first to remove the dirt
Combine vinegar and baking soda
Allow the mixture to sit on the dirty spot for some minutes
Gently, scrub the shoe
Wipe with a damp rag
Additional Questions About How to Get Grass Stains Out of Shoes
Is it hard to remove grass stains?
Grass stains can be removed from shoes through several detergents, vinegar, and dish soap techniques, amongst other things.
It is recommended that you know the material of which your shoe is made before using any method.
Are grass stains permanent?
Relax, they are not. However, it would be best to use the right cleaning solution to prevent the stain from becoming permanent in removing stubborn grass stains.
Tips on How to Get Grass Stains Out Of Shoes
For leather or suede shoes, you can use a soft-bristled toothbrush when applying the laundry detergent.
As soon as your shoe is dry, wipe it with a soft cloth and clean the remaining stains with a damp cloth immersed in baking soda.
If stains are on your patent leather shoes, it is advised that you rub petroleum jelly on the stains with the cotton gauze.
When air drying, and to make sure the shoes do not lose their shape, you can stuff them up with newspapers.